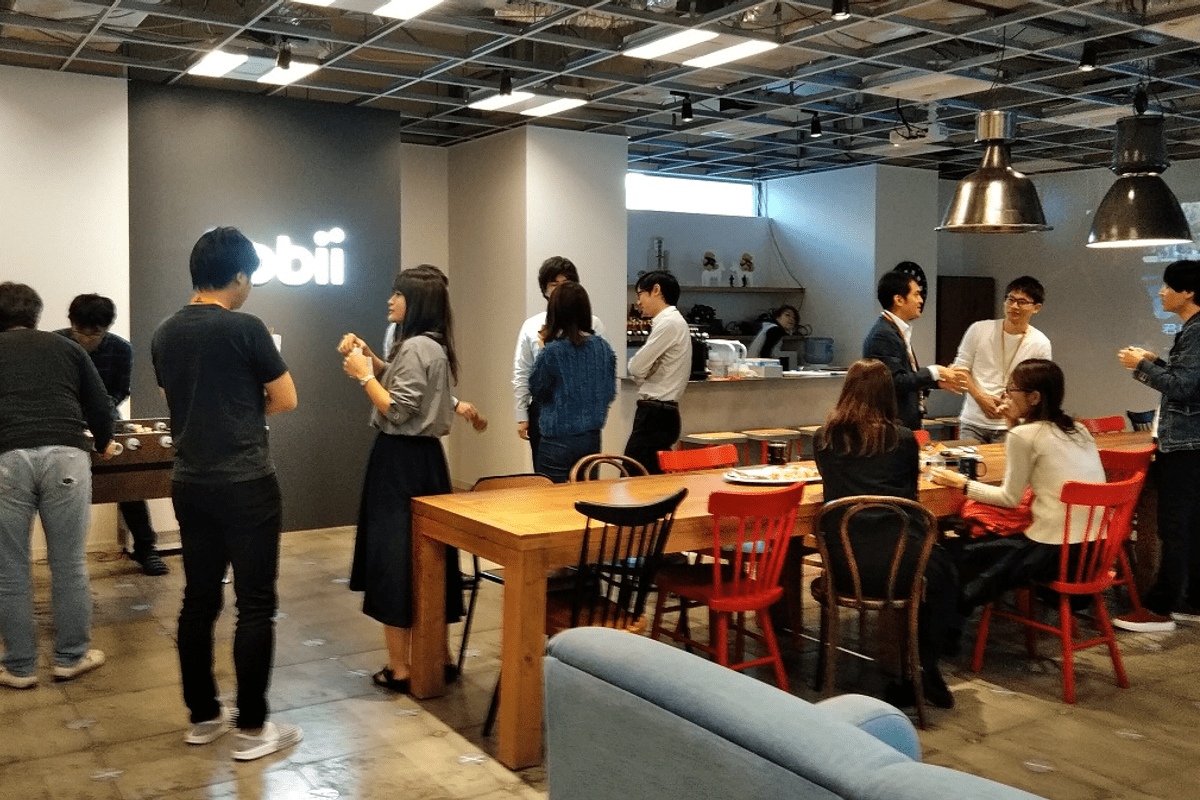 Our Tobii Japan office is strategically located in the prominent business district of Gotanda in the heart of Tokyo and is easy to access from the nearest high-speed "Shinkansen" bullet train station, which connects to the airport.
Our culture
Our office has a flexible and open-desk policy, as well as conference rooms and inviting communal spaces for discussions over coffee, lunch and snacks provided by Tobii.
We're also close to the Meguro River, which gives us the incredible opportunity to witness the cherry blossoms in full bloom in March and April.
Similarly to Tobii's Stockholm headquarters, the hub of eye-tracking innovation, our Gotanda office has a unique environment that fosters collaboration, creativity, and personal growth.
The Tobii way
Tobii is an international company that nurtures a welcoming, friendly, and non-hierarchical environment. Across our offices in Europe, North America and Asia, we have a culture where we can be ourselves, talk to anyone, share thoughts, and discuss new ideas. We also make sure to look out for each other on a personal level, and Tobii makes sure to do the same; offering an attractive work-life balance and great benefits. We think this fosters innovative ideas, a creative workplace and – equally important – a fun place to be!