Imagine a day in the Tobii Stockholm Office. Your first meeting of the day is in room "Narnia". You walk through the wardrobe and enter a room full of ice cubes, snow on the floor and trees on the walls making you feel as if you are in a completely different world.
For your next meeting, you'll be in "Herbology Classroom" surrounded by vines and plants inspired by the scene from Harry Potter. It is an ideal space to discuss projects and ideas, with a touch of magic.
As lunchtime approaches, you start to plan whether to eat your lunch box in the big kitchen or eat lunch out with the team. On Wednesdays, the Food trucks are parked outside, and people queue up to try out the delicious food.
After lunch, you get back to your desk feeling energized, inspired and motivated, ready to tackle any challenge that comes your way!
And did we mention Fika? It's Swedish culture wherein we take a break either morning or afternoon for some coffee, tea, and tasty pastries. Everyone likes Fika!
After a productive day you make your way towards the Terrace for a After work. The sun is shining, and the air is fresh. The Terrace is a perfect spot to relax, enjoy the beautiful view and connect with colleagues.
The Tobii way
Tobii is an international company that nurtures a welcoming, friendly atmosphere and non-hierarchical mindset. In Europe, North America and Asia, we cultivate a culture where we all can be ourselves and anyone can talk to anyone, share thoughts and discuss new ideas. This creates an atmosphere where we are more work buddies than colleagues. And the same way that we care for each other on a personal level, the company cares for us as employees; offering work-life balance and great benefits. All this combined spurs career opportunities, innovative ideas and – equally important – fun at work.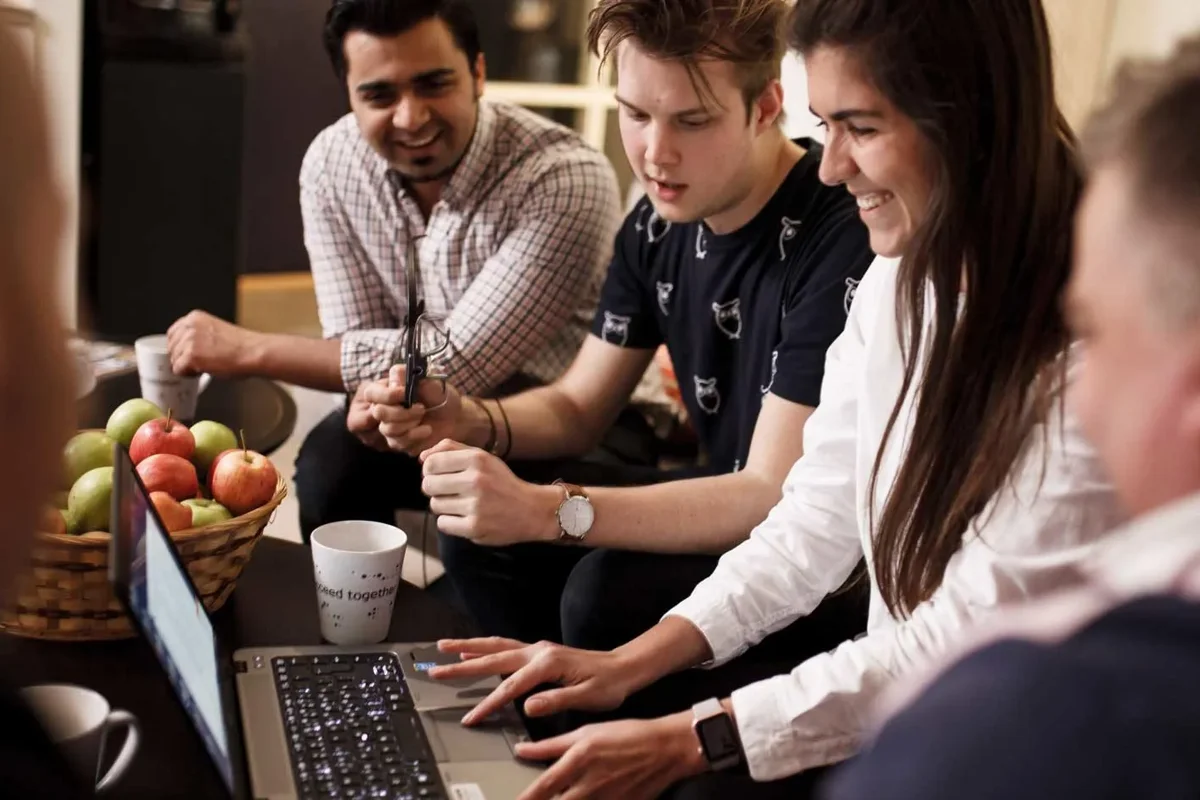 Living in Sweden
Tobii is proud to be a company where many nationalities are represented. Our diverse workforce is a great strength for both our business and work environment, and we are used to helping people move to Sweden.

To work for Tobii and live in Sweden, there are a couple of things you need to do — some before you arrive and others once you are here. We are here to give you guidance and let you know where you can find more information so that you are prepared for your upcoming move. We will also tell you a few things that could be good to know about how it is to live and work in Sweden.